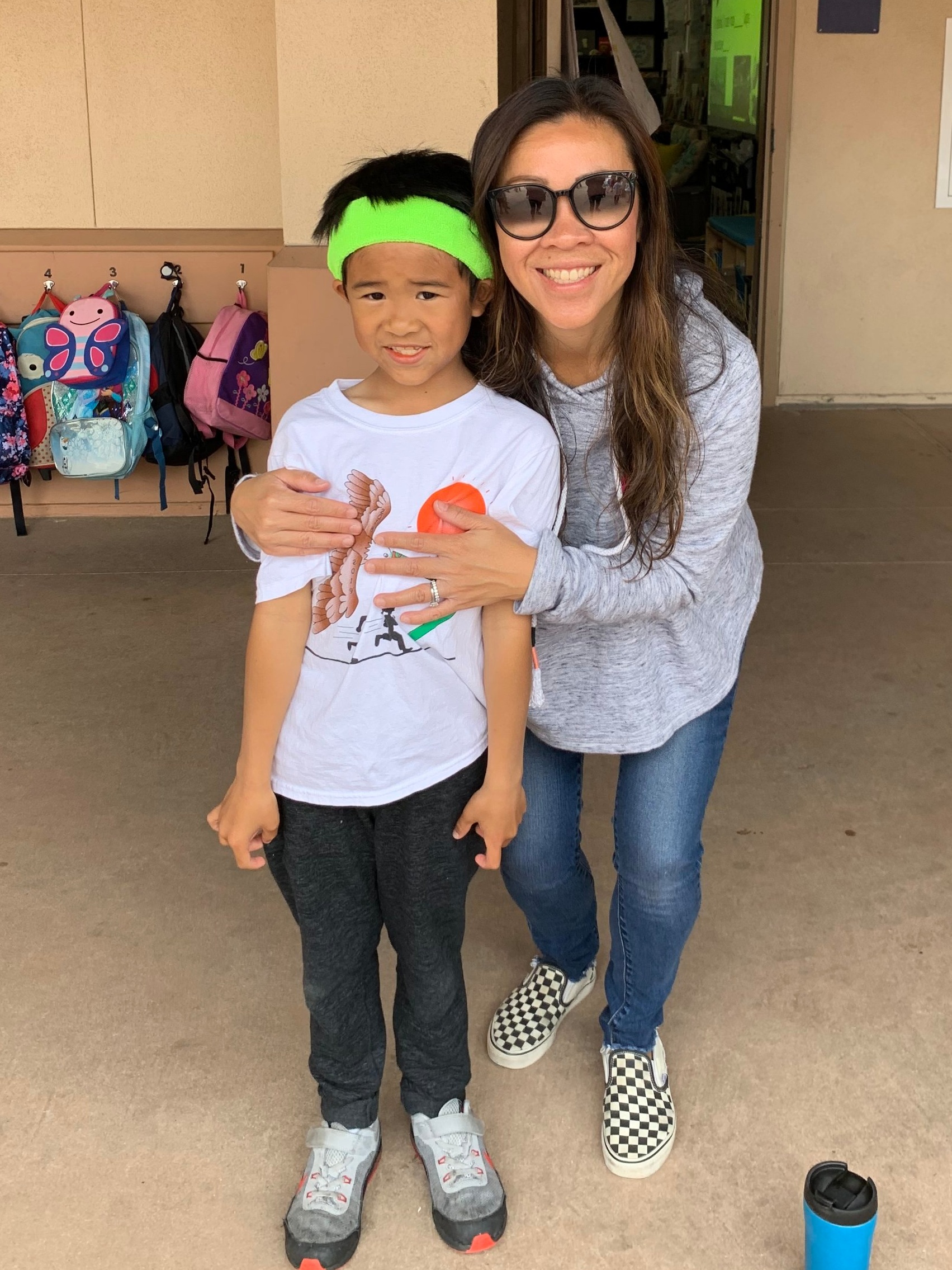 April 5, 2019 - Orchard Hills Jog-a-thon - School Sponsorship
I recently sponsored the First Annual Orchard Hills Jog-A-Thon! The school raised over $30,815 which exceeded the goal of $10,000. These funds will provide more programs and opportunities to all students at Orchard Hills. Awesome job to the fearless Jog-A-Thon coordinator Jeannie Do.
March 30, 2019 - Spring Family Photos - Client Appreciation Event
We had over 35+ families at our recent Client Appreciation Event for Complimentary Spring Photos in Meadow Park! Here are a few of the many cute photos from that day by Michelle Sarmiento Photography! Thank you again for your business!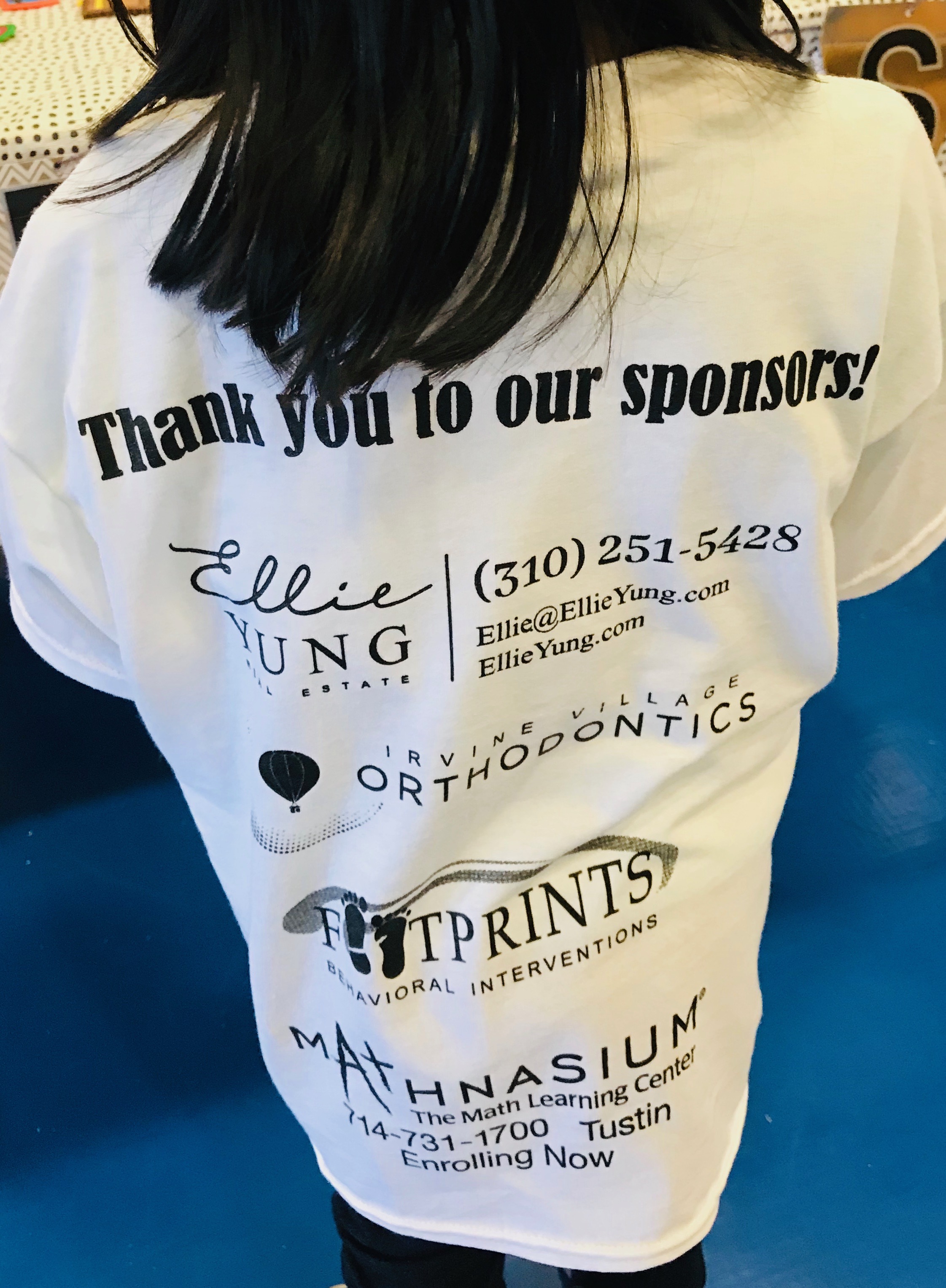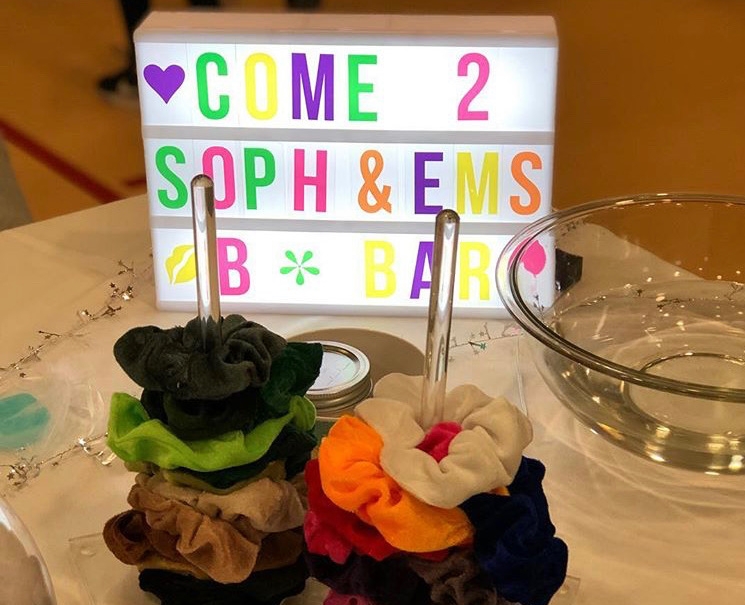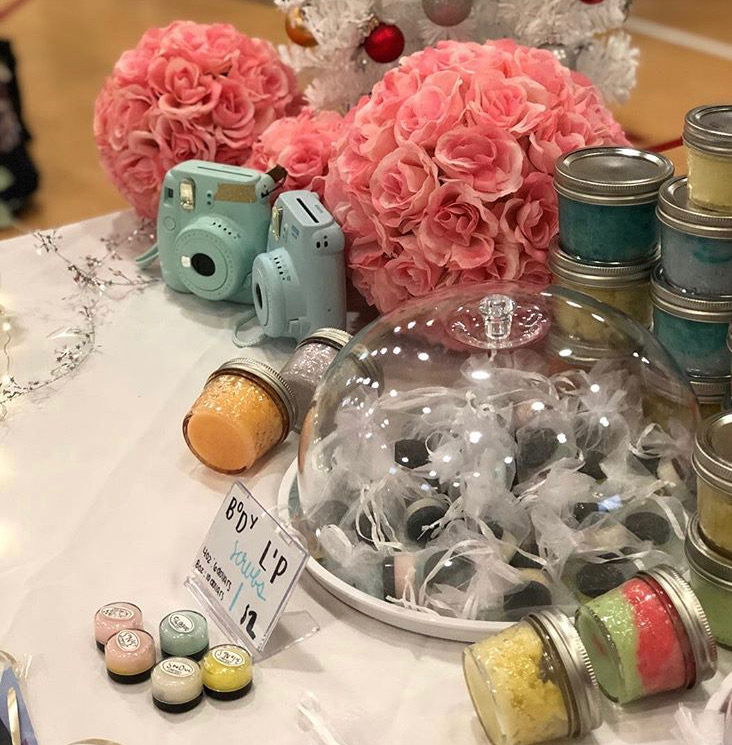 November 30, 2018 - Orchard Hills entrepreneur fair - school sponsorship
I had the pleasure of sponsoring the recent Orchard Hills Hawks Entrepreneur Fair and was very impressed with all the hand made items for sale! What a great learning experience for kids to learn about starting up a business. Thank you to Orchard Hills School for letting me be a part of their journey.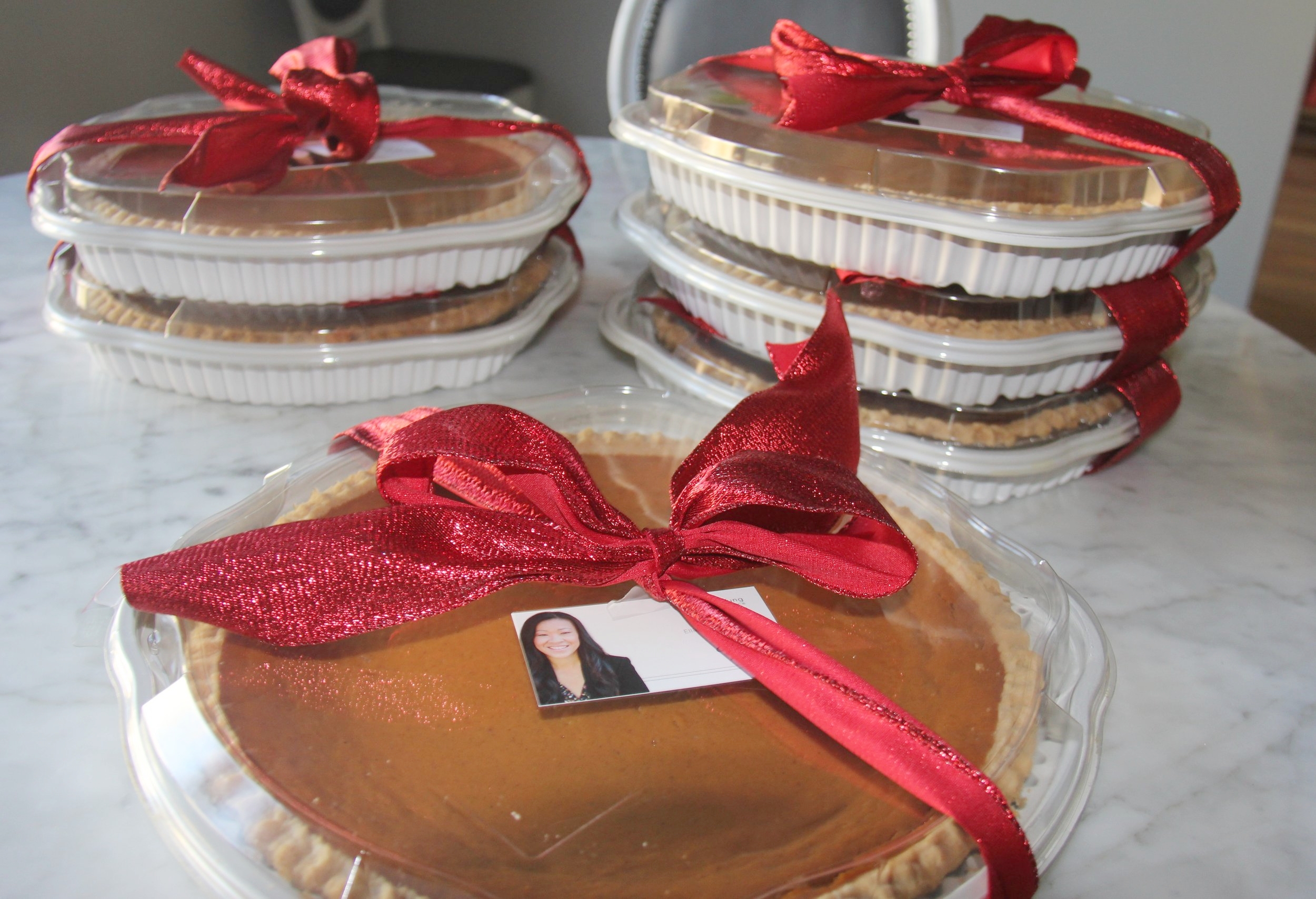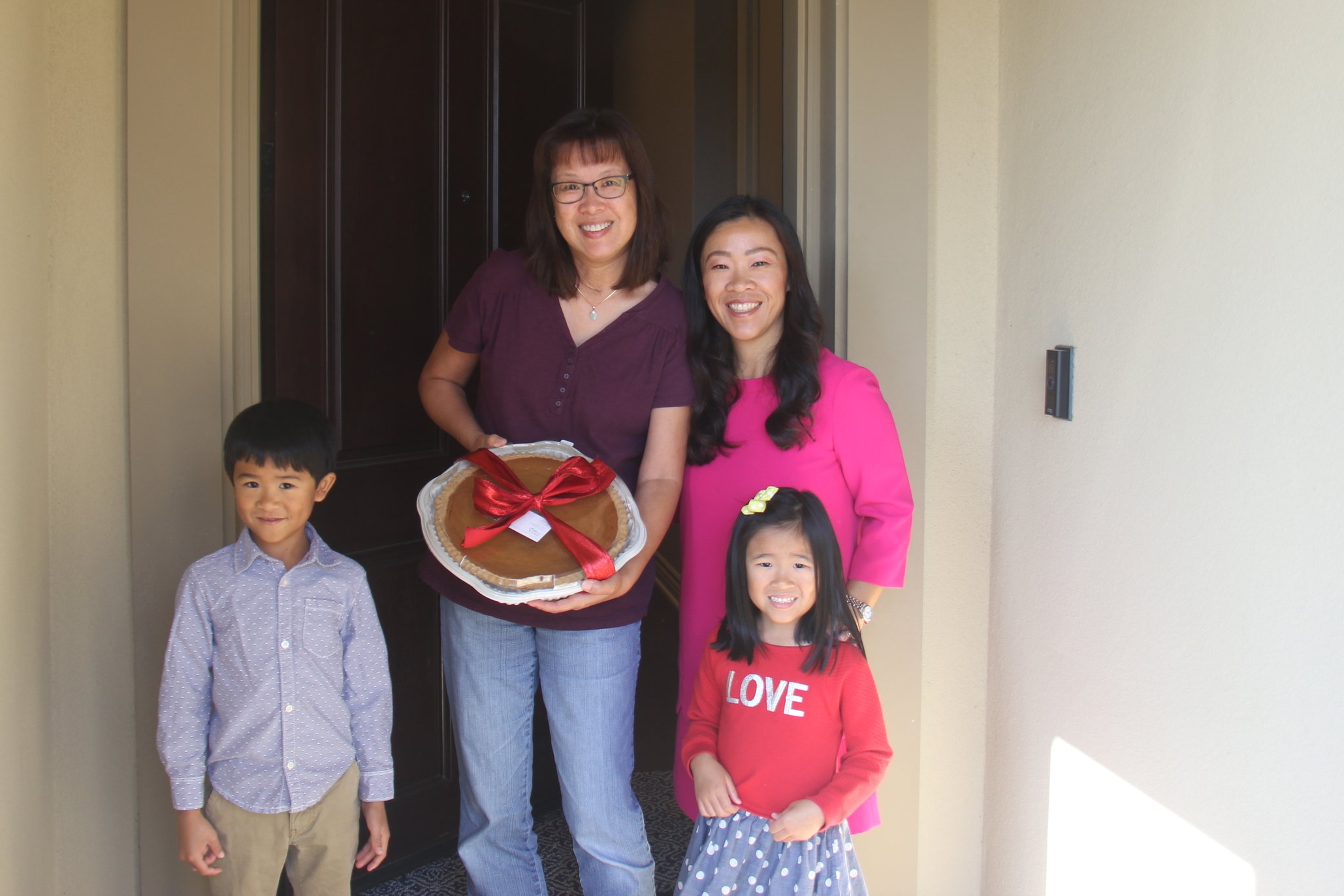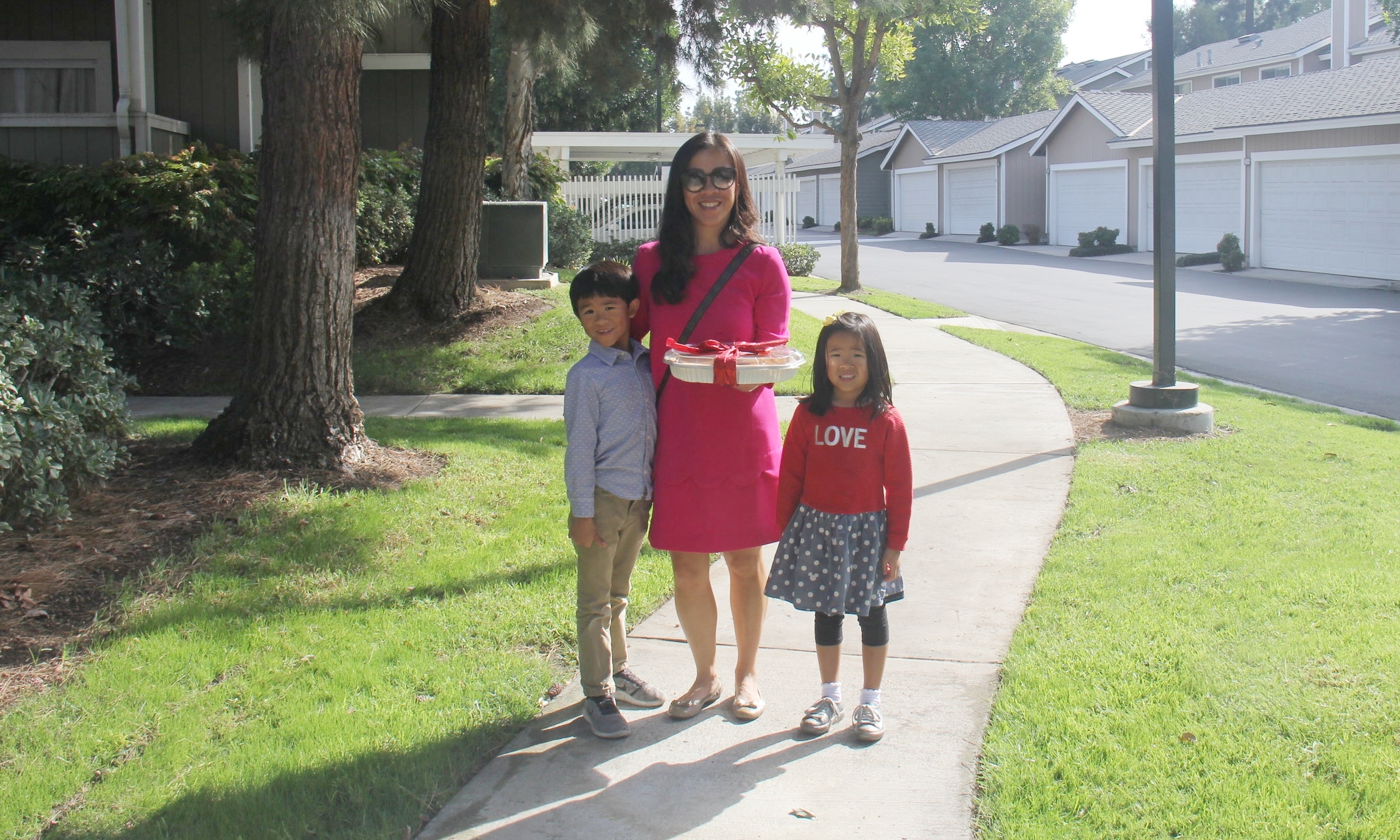 November 21, 2018 - Thanksgiving pie delivery - Client Appreciation Event
Knock knock... pie delivery! On the day before Thanksgiving, my 2 little helpers and I hand delivered over 50 pumpkin pies to neighbors, friends, and past clients. The shock on people's faces when we showed up with a giant pie was priceless. From my family to yours, wishing you all a Happy Thanksgiving!
October 5, 2018 - Food & Wine - Client Appreciation Event
Another successful Client Appreciation Event! Orchard Hills residents enjoyed a live food demonstration by Spice & Tulips while they sampled an award-winning garlic carrot spread, brussel sprouts, cheeses, balsamic oils, and salts from around the world. There was plenty of wine, good company, and cheer. Thank you for your business!
August 18, 2018 - Professional Car Wash - Client Appreciation Event
Although it was a hot day, our Professional Car Wash event had a huge turnout! We were able to provide 40+ families a free car wash right here in our local park in Orchard Hills. Kids enjoyed creating animal head sticks, families enjoyed the Champagne Bakery food, and our team at Best Auto Care provided pristine car washes. We appreciate your business!
May 12, 2018 - Mother's Day Photos - Client Appreciation Event
Our recent Client Appreciation Event was a huge success! Over 40+ families joined us in Orchard Hills for Complimentary Mother's Day Photos. We had families in matching outfits, very large extended families, and lots of newborn babies join us! Thank you Michelle Sarmiento Photography for the amazing photos. Thank you again for your business!